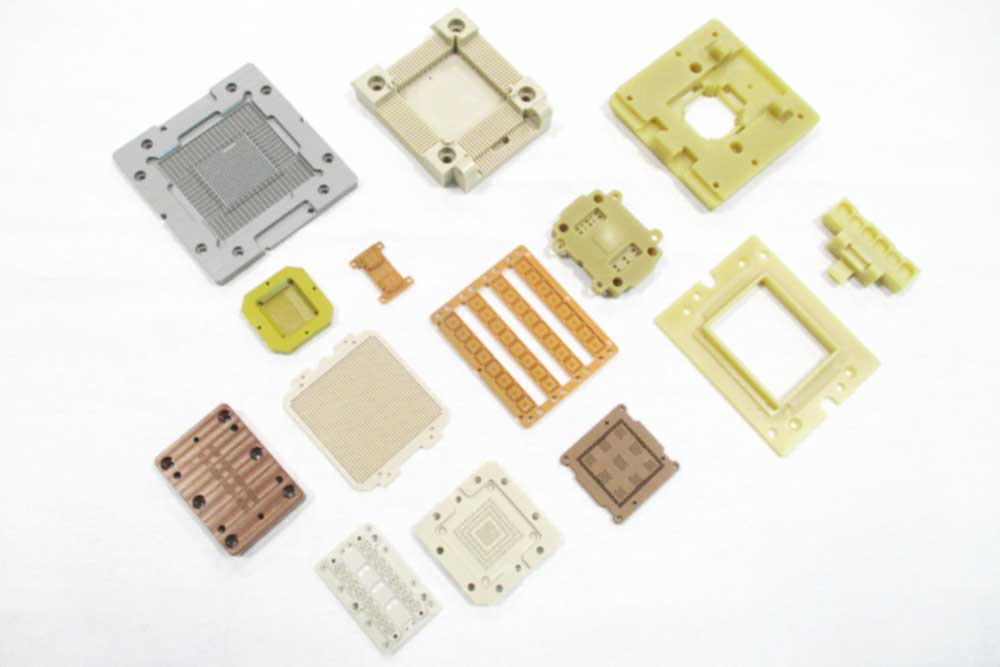 Semiconductor Inspection Socket Parts (MC)
Processed on an MC 3-axis machining center. Various machining works include digging a groove of length 10mm and depth 1.8mm with a φ0.3mm end mill made of hardened resin material containing 30% glass and machining a 0.2mm wall.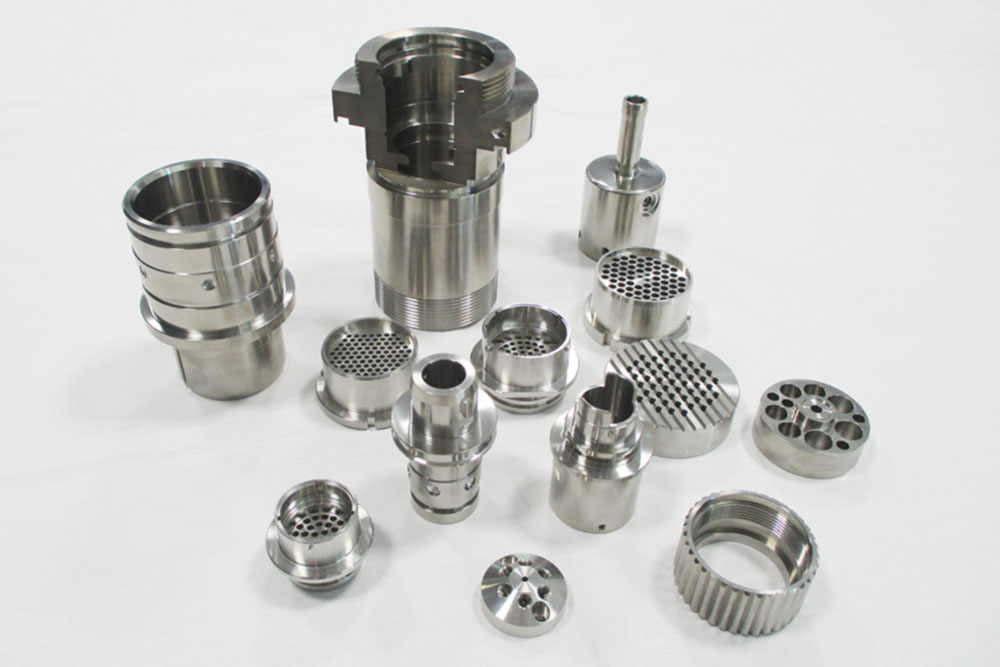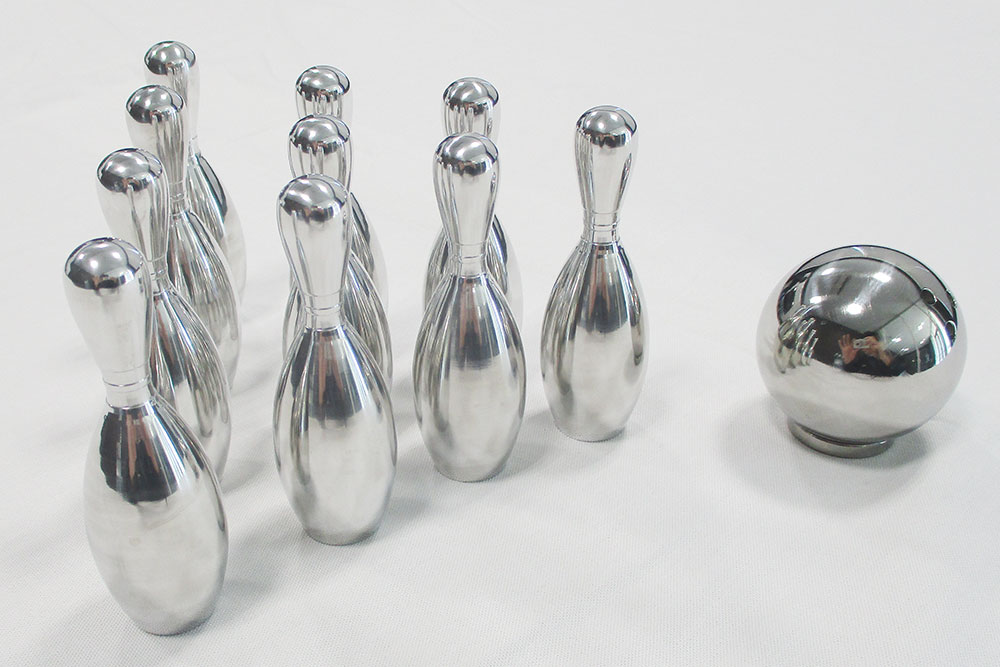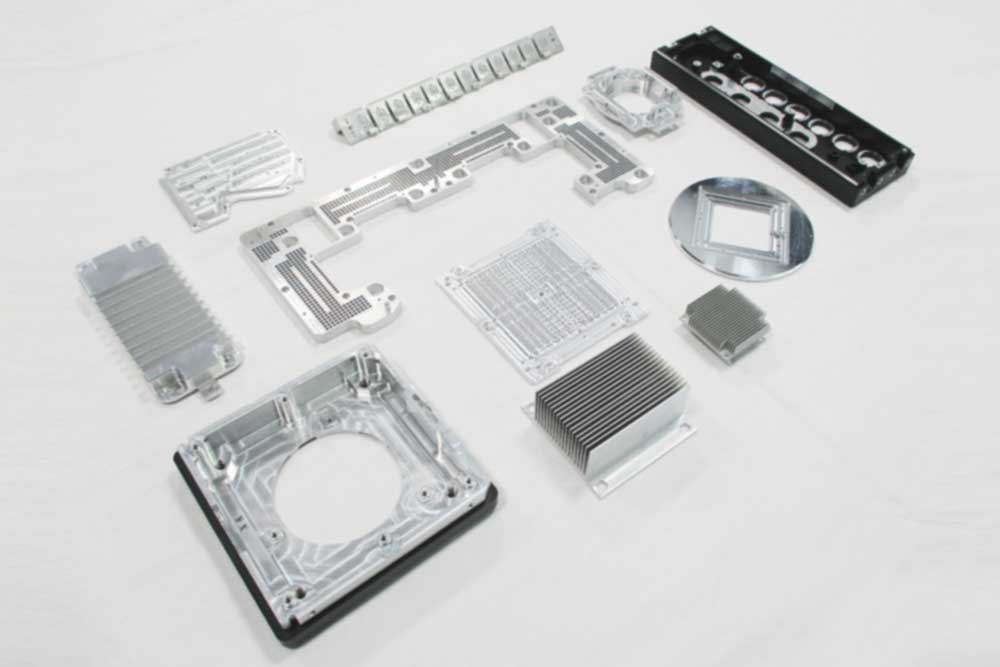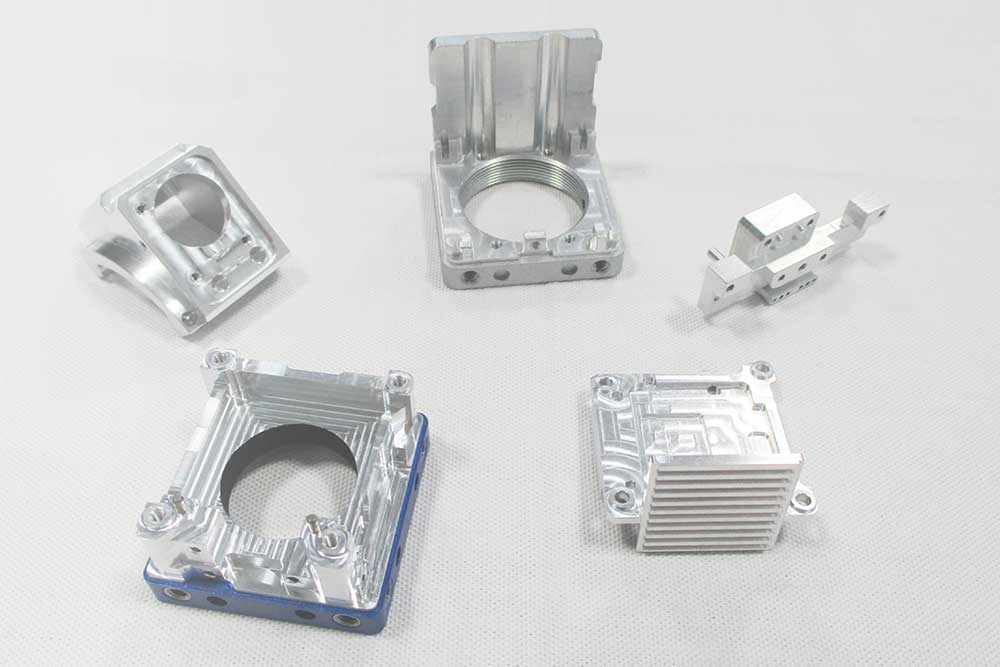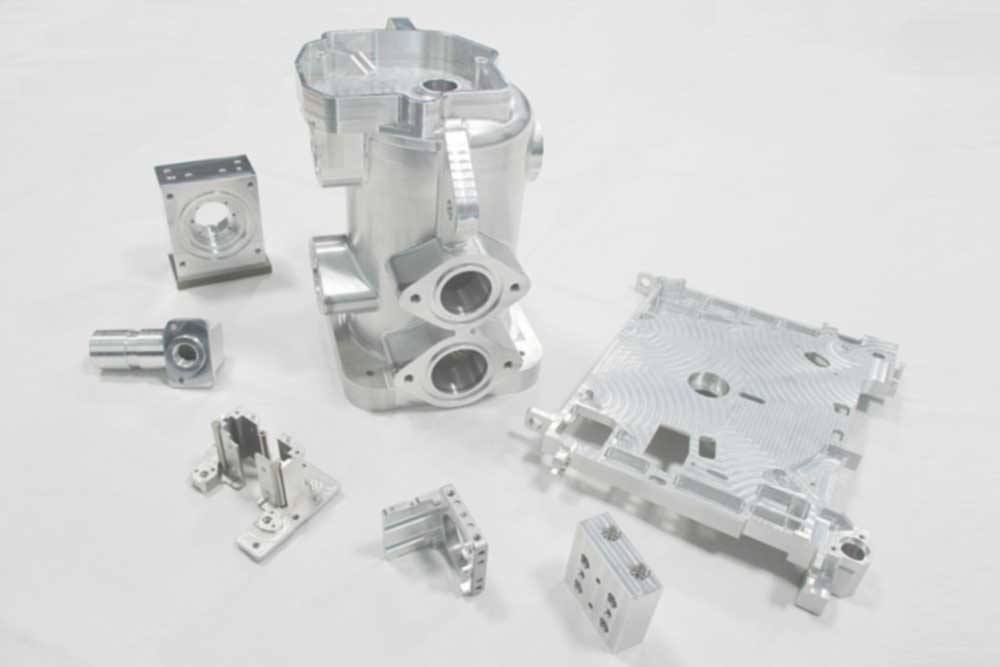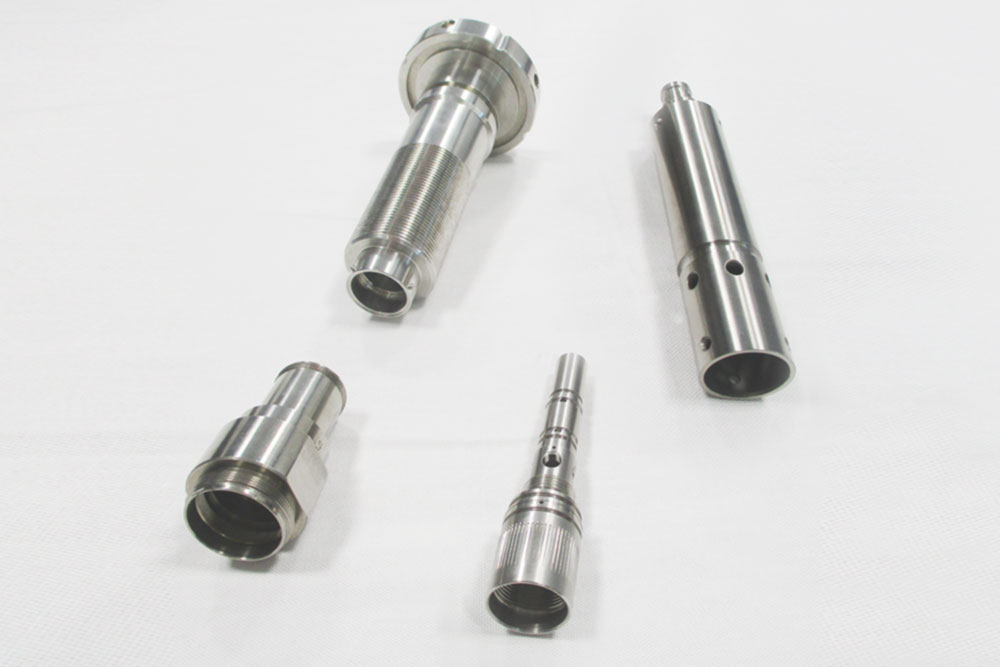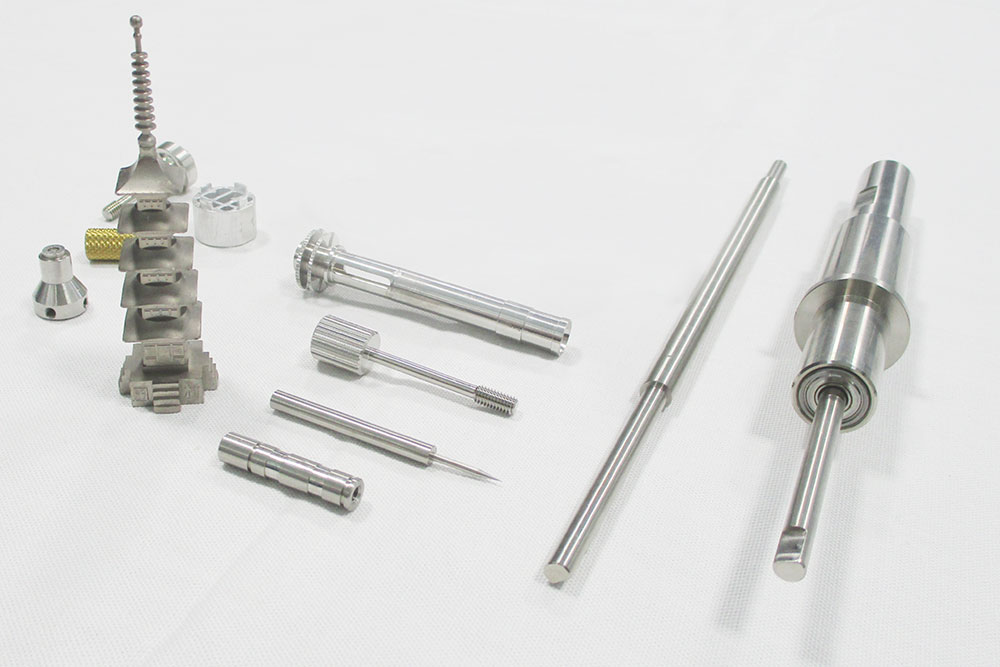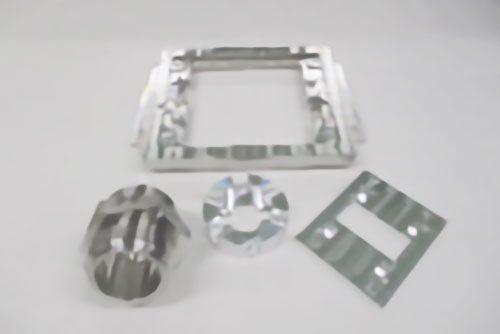 Hand Finishing
As fine machining leaves burrs that cannot be removed by machines, skilled personnel responsible for burr removal have developed their own tools and strive for beautiful finishing to satisfy customers.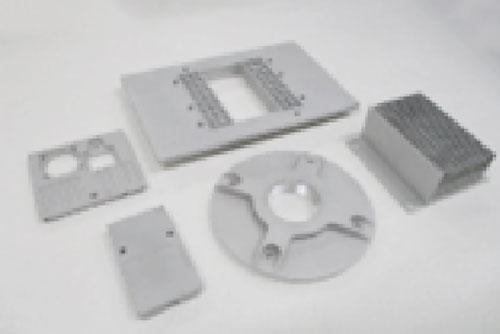 Various Blasting
Our company has various equipment prepared for blasting purposes, depending on the intended use, including general 1mm metal balls, finer micro-particles, and ice blasting that dissolves upon use to achieve a satin finish.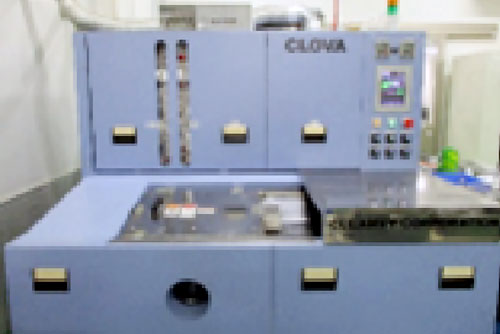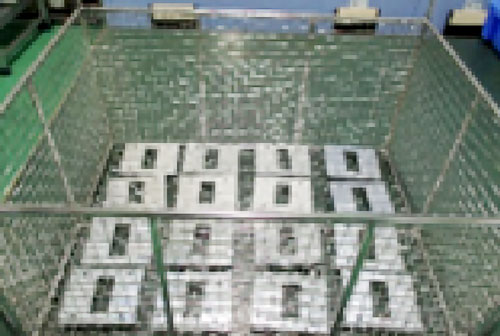 Cleaning
All parts produced by our company are cleaned thoroughly, except for castings and die castings that are prone to rust. We use a cleaning machine with vacuum function to ensure that even the tiniest holes are sparkling clean.
Equipment Overview
| Equipment name | Manufacturer name | Type name | No | Information |
| --- | --- | --- | --- | --- |
| NC自動盤 | 野村精機Nomura Seiki | NN2OBⅢ | 1 | Φ3~20、L200 4-axis control |
| NC automatic lathe | 野村精機Nomura Seiki | NN2OBⅡ | 1 | Φ5~20、L200 4-axis control |
| (計9台Total of 9) | 野村精機Nomura Seiki | NN16BⅡ | 1 | Φ3~16、L200 4-axis control |
| | 野村精機Nomura Seiki | SB5 | 2 | Φ3~10、L100 4-axis control |
| | シチズンミヤノCitizen Miyano | L-20 | 1 | Φ3~20、L200 4-axis control |
| | シチズンミヤノCitizen Miyano | L-20 XII (25) | 1 | Φ3~25、L200 6-axis control |
| | シチズンミヤノCitizen Miyano | L-32 XII (38) | 2 | Φ3~38、L200 6-axis control |
| NC旋盤 | オークマOkuma | LT-2000EX | 1 | Φ20~65、 L500 Comprex |
| NC lathe | 日立精機Hitachi Seiki | HiceIIL23Ⅱ | 1 | Φ25~360、 L500 Comprex |
| (計9台Total of 9) | 日立精機Hitachi Seiki | SuperHicell250 | 2 | Φ25~370、 L720 5-axis control |
| | 日立精機Hitachi Seiki | NR-20Ⅲ | 1 | Φ25~340、 L380 |
| | 中村留Nakamura cuts | SC15O | 1 | Φ10~45、 L290 Comprex |
| | 西部機械Nishibekikai | SNC28Pi | 1 | Φ5~100、 L300 Comprex |
| | タ力ハシキカイTakahashi Kikai | TNC-L00 | 2 | Φ5~120、 L200 |
| | 森精機Mori Seiki | NL1500 | 1 | Φ20~65、 L300 |
| MC | HERMLEHERMLE | C3OU | 1 | X650 Y600 Z500 5-axis control |
| (計22台Total of 22) | マキノフライスMakino Milling Machine | D300 | 1 | X300 Y500 Z350 5-axis control 2 pallet |
| | YASUDAYASUDA | YMC43O | 1 | X420 Y300 Z250 Spindle max40,000rpm |
| | マキノフライスMakino Milling Machine | V22 | 1 | X420 Y300 Z250 Spindle max40,000rpm |
| | マキノフライスMakino Milling Machine | A55 | 1 | X560 Y560 Z560 2 pallet horizontal |
| | オークマOkuma | MB-400H | 1 | X560 Y560 Z625 10 pallet horizontal |
| | 日立精機Hitachi Seiki | VK-45Ⅱ | 1 | X760 Y500 Z500 |
| | 森精機Monl Seiki | VS-5000 | 1 | X800 Y500 Z510 |
| | 武田機械Takeda machine | InMotionCenter | 1 | X2000 Y400 Z300 |
| | ブラザー工業Brother Industries, Ltd | TC-22A-0 | 3 | X700 Y400 Z410 |
| | ブラザー工業Brother Industries, Ltd | TC-22B-0 | 3 | X700 Y450 Z410 |
| | ブラザー工業Brother Industries, Ltd | TC-32A | 2 | X410 Y320 Z410 2 pallet |
| | ブラザー工業Brother Industries, Ltd | S-2A | 1 | X480 Y360 Z270 |
| | ブラザー工業Brother Industries, Ltd | S-2B-0 | 3 | X700 Y360 Z270 |
| | ブラザー工業Brother Industries, Ltd | S-2C | 1 | X700 Y400 Z310 |
Production Support Equipment
Production Support Equipment
Manufacturer name
Type name
No
Information
3D CAD
ソリッドワークスSolidWorks
3
3D CAM
工スプリESPRIT
MASTER CAMMMASTER CAM
1
3
2.5D CADCAM
浜松合同Godo Solution Inc
2
生産管理ネットワーク
Production management network
トップシステムTop system
SPEEDY
1
※生産プロセスを参照
※Reference PROCESS
Major Inspection Equipment
Major Inspection Equipment
Manufacturer name
Type name
No
Information
三次元測定器
Three-dimensional measuring device
ミツトヨMitutoyo
BH-V504
1
X500 Y400 Z400 160kgまで
画像測定器
Image measuring instrument
ミツトヨMitutoyo
ニコンNikon
キーエンスKeyence Corporation
QV202
iNEXIV
IMAGE MAJOR
1
1
1
X200 Y200 Z200
VMA4540
Φ100 Z 30
測定顕微鏡
Measuring microscope
ミツトヨMitutoyo
オリンパスOlympus
MF
STM-5
3
1
X200 Y100
X155 Y 50
マイクロハイト
Micro height
テサTesa
350
1
コントレーサー
Comte Racer
ミツトヨMitutoyo
CV-3000
1
真円度測定器
Roundness measuring machine
東京精密Tokyo Seimitsu Co., Ltd.
Roncom30B
1
外径Φ2~79、内径Φ20~90 1kgまで
表面粗さ測定器
Surface roughness tester
ミツトヨMitutoyo
SJ-301
1
硬さ試験機
Hardness Tester
アカシAkashi
MVK-H1
1
ハイトマスター
Height master
ミツトヨMitutoyo
HM2-300
1
測長器
End-measuning machine
ニコンNikon Corporation
1
実体顕微鏡
Stereomicroscope
NSKNSK
6
ピンゲージ
Pin gauge
新潟精機Niigata Seiki
Φ1~15/0.01毎
1s