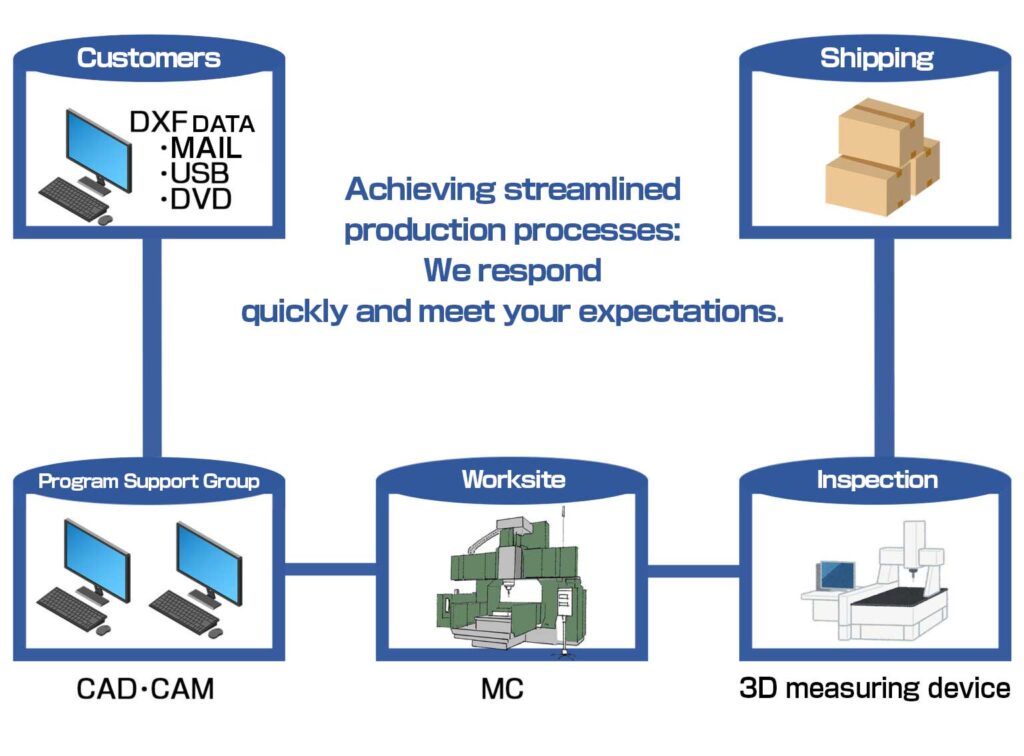 High quality, short delivery times, small lots, and mass production capability.
We establish an effective production system by pooling the knowledge and skills of each individual.
We respond to difficult jobs at low cost and with short delivery times.
Transaction Process
Inquiries
We accept inquiries by phone or email. Please feel free to contact us at any time, including for consultations.
Meeting
We will send you a quote based on your requests and blueprints you have commissioned. Our sales staff can meet you anywhere in Japan for more specific discussions.
Start of Transaction
We will sign a simple basic contract and begin production based on your requests and commissioned blueprints.
3D Data Design
We receive 3D data directly from customers and process it. We support all 3D formats and create programs using 3DCAM.
Prototype Machining and Product Machining
We use our in-house network to transfer data to the machining center for processing. We can respond more quickly because our production processes and management are integrated.
Finishing and Delivery
We carefully package the products after they pass strict inspections in our quality assurance department, and deliver them to you. We have a wide variety of inspection equipment.